Cigar Review - Cohiba Siglo III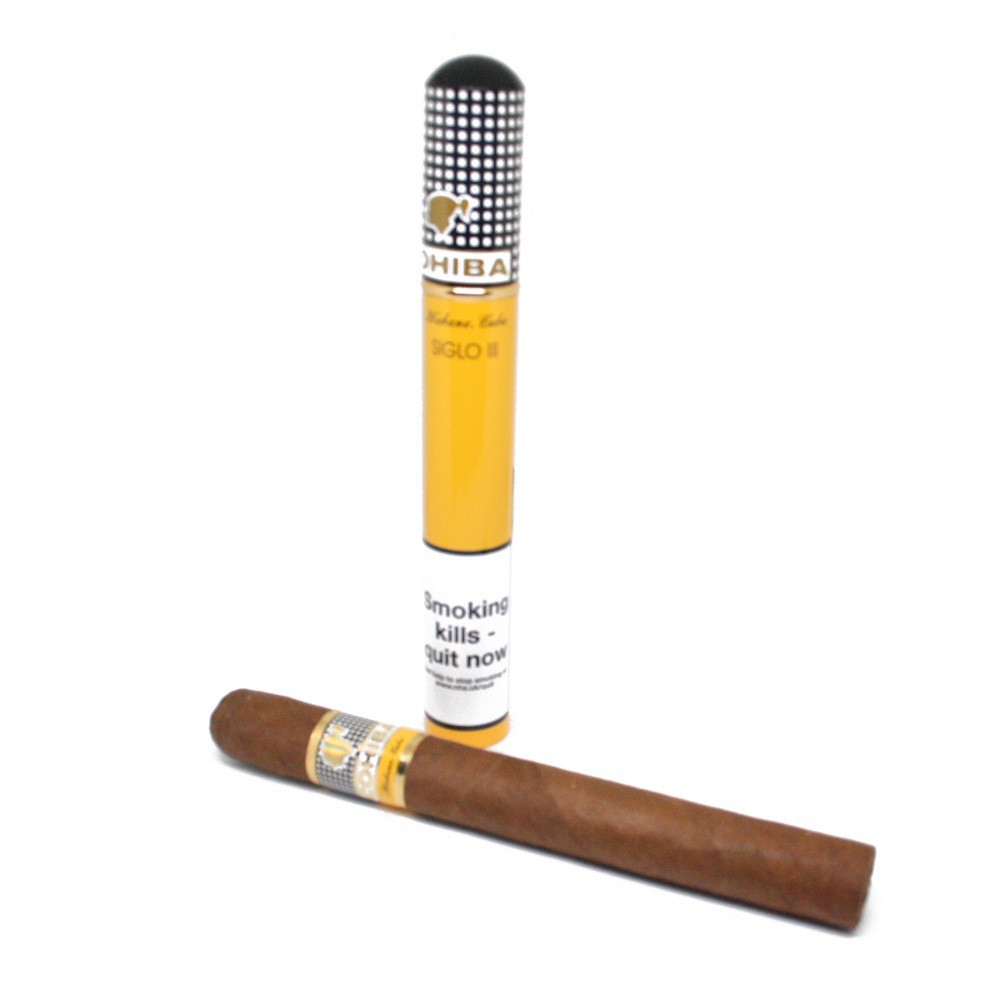 (網路圖片)
Price: HKD210
Length

: 155mm
Ring Gauge

: 42
Size: Corona Grande
Time: 75mins (under windy outdoor condition)

Initial Draw: Tight, not easy to draw, mild, sweet, grassy with slight mint, creamy.
Half-way: Strength starts to build up yet still tight and mild, much butter-like. I need to re-light in the half way.
Final third: Strength comes out but still considered tender, much easier to draw and tamed. Near the end: Elegant and classy unlike other cigars. Leaves a good long-lasting milky chocolate after-taste.

It makes me think of a girl-next-door. Not easy to approach, but she looks pretty and nice that you want to fawning over her at the beginning. However she is not easy to approach however hard you try to show friendliness. You start to wonder if you should move a step further to build up a better bonding, yet realized maybe its better to keep a certain distance which seemingly is the best for each other. As time goes by she starts to be more approachable, greets you when encounter, and even starts chatting with you, though you can feel the distance is still here. You changed your impression on her and starts treating her as your good friend. Finally she turns into an elegant and classy lady that although eventually there is nothing really happened between you two, you are happy having her as your neighbour for such a long time.

This cigar is neither a strong nor an easy one. The tight draw and mildness at the beginning makes me wonder if this will become another disappointed cigar experience. As time goes by, although its still not the easiest draw you can possibly have, yet the rewards starts to come with better strength and flavor. Final third is where the reward truly comes, though I have already changed my way treating the cigar and all that's left is the traquility that accompanies me til the end. From the beginning to the end there's nothing really exciting coming up, which some people may find it disappointing, but I'll say this a cigar that should be tried and appreciated like reading a good and relaxing novels.
你可能感興趣的文章